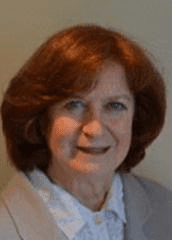 Julie has over 25 years of legal experience focusing on health care matters and has represented hospitals and other health care organizations, physicians, health associations, and nursing homes. She has covered a variety of matters, including hospital-physician joint ventures, medical staff relations, governance issues, and agreements of all types. She has also represented health institutions before governmental agencies in unfair practice and other claims of employees.
Julie has nine years of experience as Associate General Counsel for Rush University Medical Center focusing on leasing and construction, contracting and compliance.
At Rush, she was responsible for the multi-year, multi-million dollar transformation project involving the building of a new hospital. On leasing matters, she was instrumental in developing physician rental agreements so that they complied with the Anti-fraud and Abuse and Stark regulations.
Prior to her work at Rush, Julie worked at large law firms including Katten, Muchin, & Rosenman where she became a partner, and McDermott, Will & Emery. In her years at these firms, Julie handled a variety of matters, including corporate restructuring, medical staff governance and discipline, and regulatory compliance.
Julie began her legal career as in-house counsel with the American Hospital Association where, on behalf of the hospital industry, she helped develop position papers, amicus briefs, and industry responses to federal regulatory proposals.
Julie received her law degree from IIT Chicago-Kent College of Law and undergraduate degree from the University of Illinois, Urbana-Champaign. She is admitted to practice law in Illinois.